Prof. Yen-Wei Chen
Ritsumeikan University, Japan
Yen-Wei Chen received the B.E. degree in 1985 from Kobe Univ., Kobe, Japan, the M.E. degree in 1987, and the D.E. degree in 1990, both from Osaka Univ., Osaka, Japan. He was a research fellow with the Institute for Laser Technology, Osaka, from 1991 to 1994. From Oct. 1994 to Mar. 2004, he was an associate Professor and a professor with the Department of Electrical and Electronic Engineering, Univ. of the Ryukyus, Okinawa, Japan. He is currently a professor with the college of Information Science and Engineering, Ritsumeikan University, Japan. He is also a visiting professor with the College of Computer Science, Zhejiang University, China. He was a visiting professor with the Oxford University, Oxford, UK in 2003 and a visiting professor with Pennsylvania State University, USA in 2010. His research interests include medical image analysis, computer vision and computational intelligence. He has published more than 300 research papers in a number of leading journals and leading conferences including IEEE Trans. Image Processing, IEEE Trans. SMC, Pattern Recognition. He has received many distinguished awards including ICPR2012 Best Scientific Paper Award, 2014 JAMIT Best Paper Award, Outstanding Chinese Oversea Scholar Fund of Chinese Academy of Science. He is/was a leader of numerous national and industrial research projects.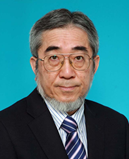 Prof. Hiroshi Fujita
Gifu University, Japan
Prof. Hiroshi Fujita received the B.S. and M.S. degrees in electrical engineering from Gifu University, Japan, in 1976 and 1978, respectively, and Ph.D. degree from Nagoya University in 1983. He became a research associate in 1978 and an associate professor in 1986 at Gifu National College of Technology. He was a visiting researcher at the K. Rossmann Radiologic Image Laboratory, University of Chicago, in 1983-1986. He became an associate professor in 1991 and a professor in 1995 in the Faculty of Engineering, Gifu University. He has been a professor and chair of intelligent image information since 2002 at the Graduate School of Medicine, Gifu University. He is now a Research Professor of Gifu University. He is a member of the Society for Medical Image Information (Honorary President), the Institute of Electronics, Information and Communication Engineers (Fellow), its Technical Groups on Medical Image (Adviser), the Japan Society for Medical Image Engineering (Director), and some other societies such as SPIE. He has been also served as scientific committee or program committee members, such as in International Workshop on Digital Mammography (Breast Imaging), SPIE Medical Imaging, and Computer Assisted Radiology and Surgery (CARS). He was worked as a General co-chair of Asian Forum on Medical Imaging 2007 held in Cheju National University, Korea, and as a General Chair of International Workshop for Breast Imaging (IWDM2014, Gifu). He has also worked as a Guest Editor-in-Chief in Special Section Editorial Committee for Medical Imaging, issued in April, 2013, from IEICE Society in Japan, and also as a Guest Editor-in-Chief in the Special Issue on Advanced Image Technologies in Diagnostic Imaging in 2018 in the Journal of Medical Imaging and Health Informatics. His research interests include computer-aided diagnosis system, image analysis and processing, and image evaluation in medicine. He has published over 1000 papers in Journals, Proceedings, Book chapters and Scientific Magazines.
INVITED SPEAKER/特邀嘉宾

Prof. Mohd Shafry Mohd Rahim
Universiti Teknologi Malaysia, Malaysia
Mohd Shafry Mohd Rahim is currently a Professor and Chair, Office of Undergraduate Studies, Universiti Teknologi Malaysia (UTM). He is also a professor at School of Computing, UTM and also Research Fellow at Media and Game Innovation Centre of Excellence (MaGICX), Institute of. Human Centred Enggineering (iHumEn), UTM. Prof. Shafry has received a B.Sc. (Hons.) Computer Science and M.Sc. in Computer Science from Universiti Teknologi Malaysia (UTM), Malaysia in 1999 and 2002, respectively. He has received a PhD in Spatial Modelling from Universiti Putra Malaysia (UPM), Malaysia in 2008. His research interests in image processing, image data analytics, computer graphics and medical imaging.
Speech Title: "Medical Image Segmentation for Analystics"
Abstract: Humans have a strong ability to process millions of data and information to assist in the decision-making process. With new disruptive technology, trillion of data has been flooded into the cloud computing and require analytical process to produce valuable information. Images are one of the data collected using a variety of sensors that carry a lot of valuable information for the decision-making process. Therefore, Medical Image Analytics is a very significant research area to be strengthened in the new era of Big Data to improve healthcare industries with providing reliable information. The most important process in Medical Image Analytics is a image segmentation. Image segmentation is to extract clinically relevant information with intelligent insight. There are several method can be used in the segmentation process. In this discussion, several image segmentation method will be presented. The advantages and disadvantages of each method are described besides examination of each algorithm with its application in Magnetic Resonance Imaging and Computed Tomography image analysis. Each algorithm is explained separately with its ability and features for the analysis of grey-level images. In order to evaluate the segmentation results, some popular benchmark measurements also presented in the final section. In this keynote, the discussion also focus on experiences in Medical Image Analytics and discussing key challenges in various types of data for further research including semantic gaps.